Where does the time go?? I can't believe it's the middle of March. Here in Central IL, we will have highs in the 70's this week! Loving it! Praying that the weather holds as we sold our house!! We are moving the last week of the month. So, we really need some nice weather. It happens to fall over my kids' spring break, too. My in-laws were nice enough to take the kids for a few days too. Exciting!
I've been dragging my feet packing up my scrapbook room. I still need all of my stuff out. Ok, not all of it..but the essentials. I've even contemplated making my own little nook at
The Scrapbooking Studio
in the crop room. LOL
Today I am sharing a mini book I did using Jillibean Soup's Sweet and Sour Soup. It's tiny but was fun to work with! I really like using the Maya Road chipboard books!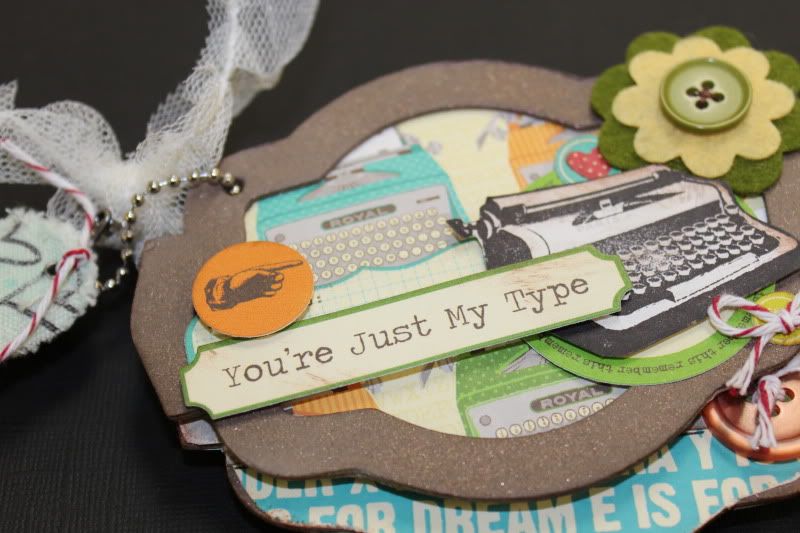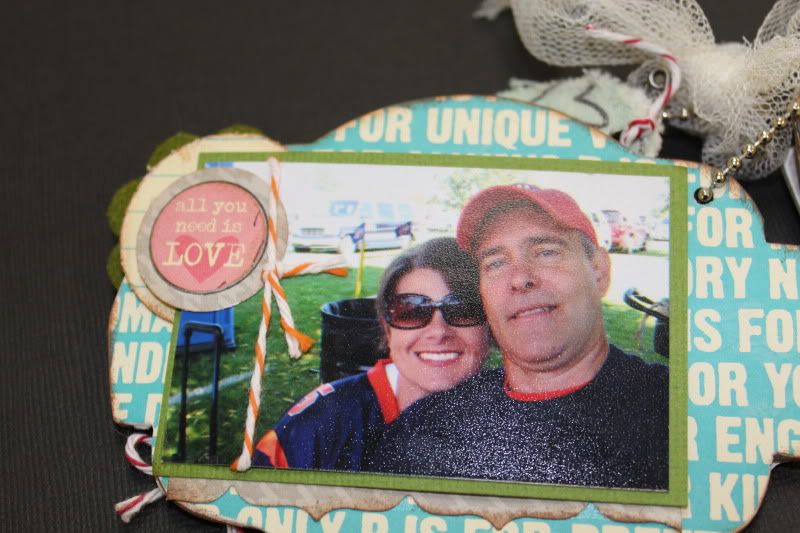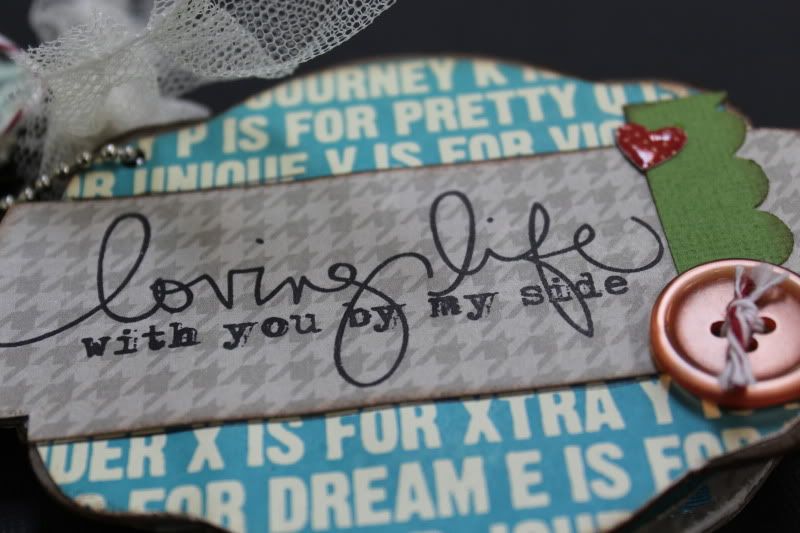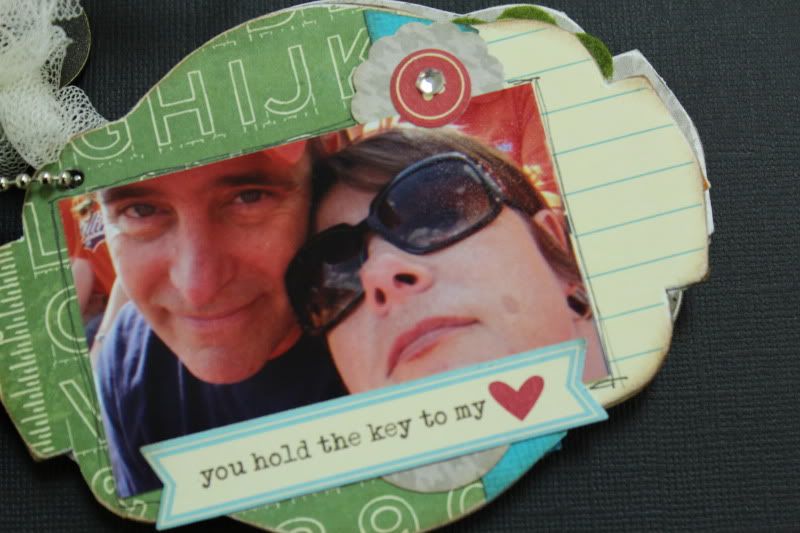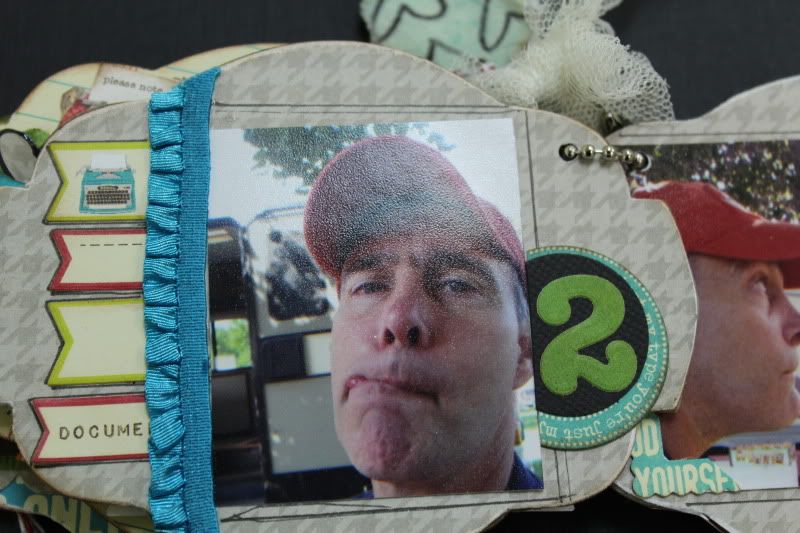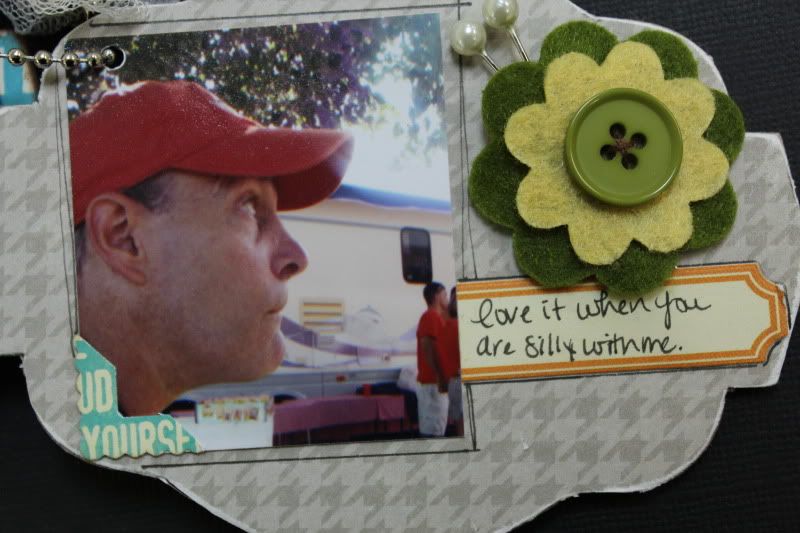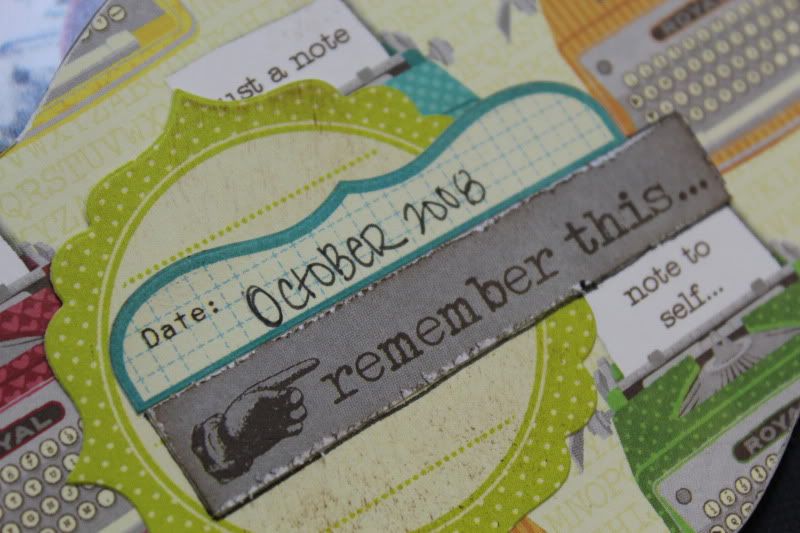 Love my husband and when he's silly with me. I'm usually the clown/dork.
I'm going to go lock myself in my scraproom for the day and try to get a couple things done! Tomorrow, I need to hit the packing hard since we are moving in two weeks!