Happy Friday! It's been a warm here in Central Illinois weather-wise. Definitely loving this sunshine! Today, the kids had a half day of school. Although my poor girl woke up with a fever and sore throat. Ended up keeping her home and took her into Prompt Care. She tested positive for strep...2nd time this year! So, she's resting on the couch watching a movie.
Today I am sharing a two page layout I did using
Echo Park's
Victorian Gardens. I did this as an assigment for the design team at
The Scrapbooking Studio
. Since it was around Valentine's Day, I decided to use pictures from Hailey's first grade Valentine's party. She and Noah look so little!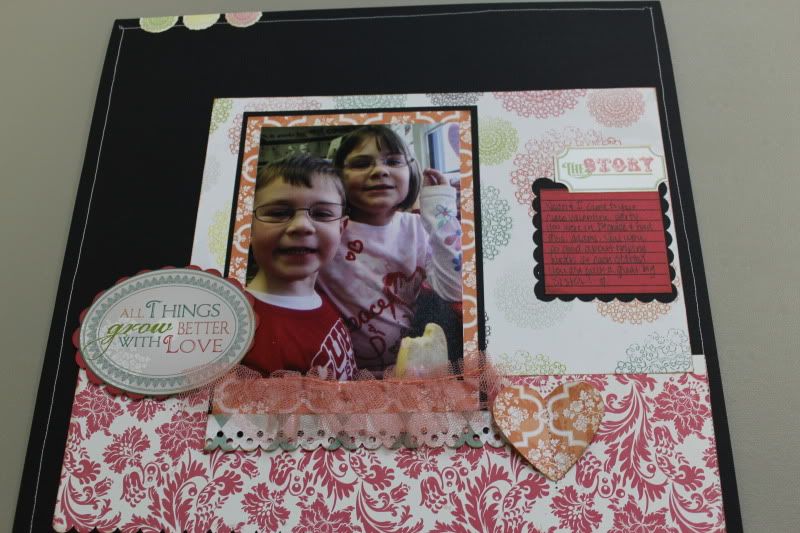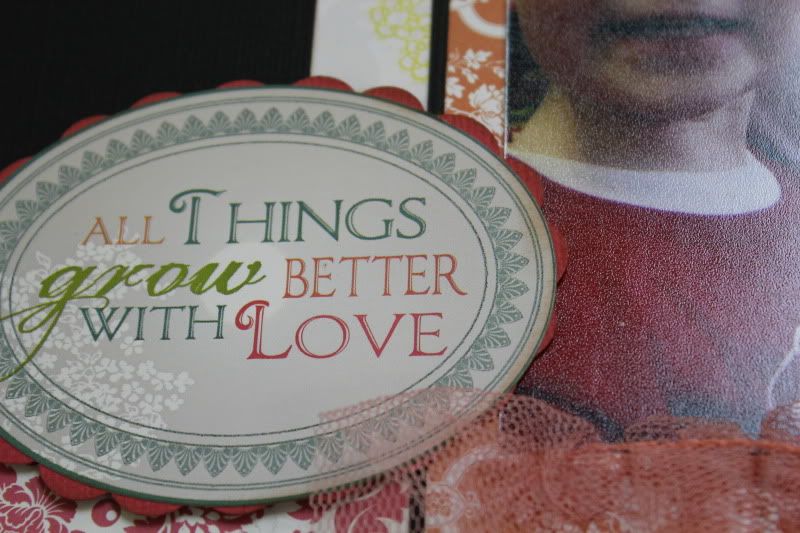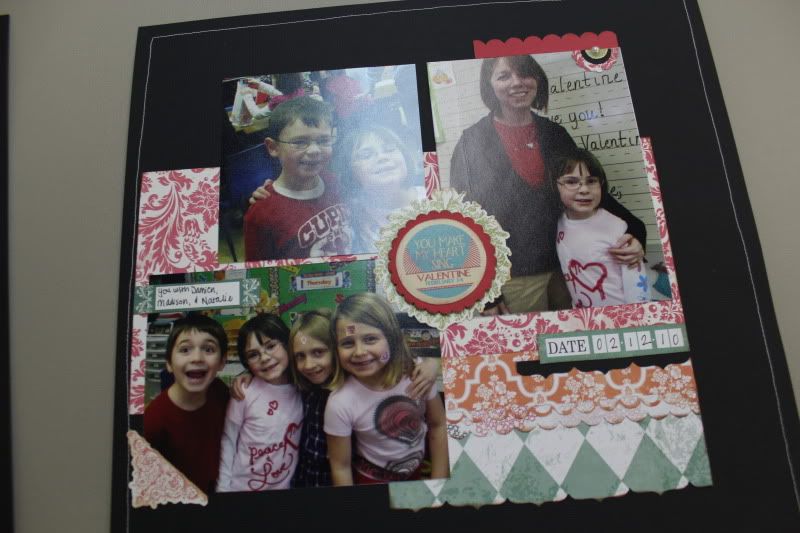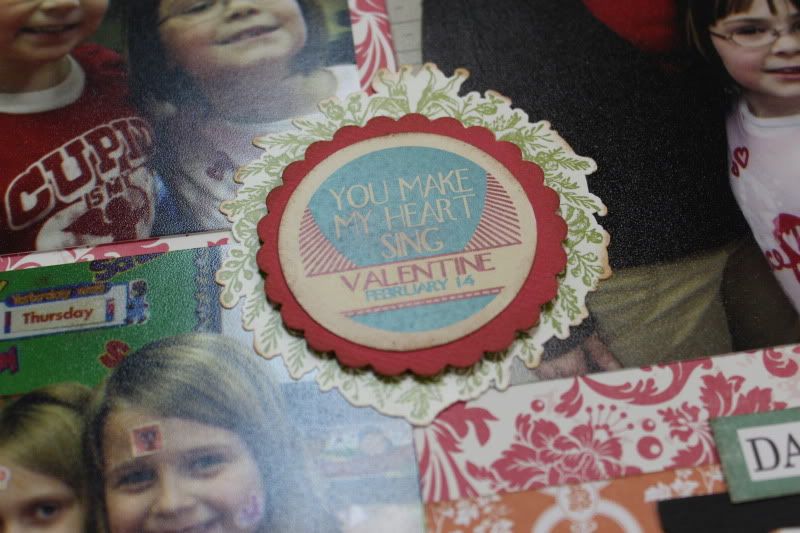 Next, here is a card I made. I love using the rosette die from
Tim Holtz!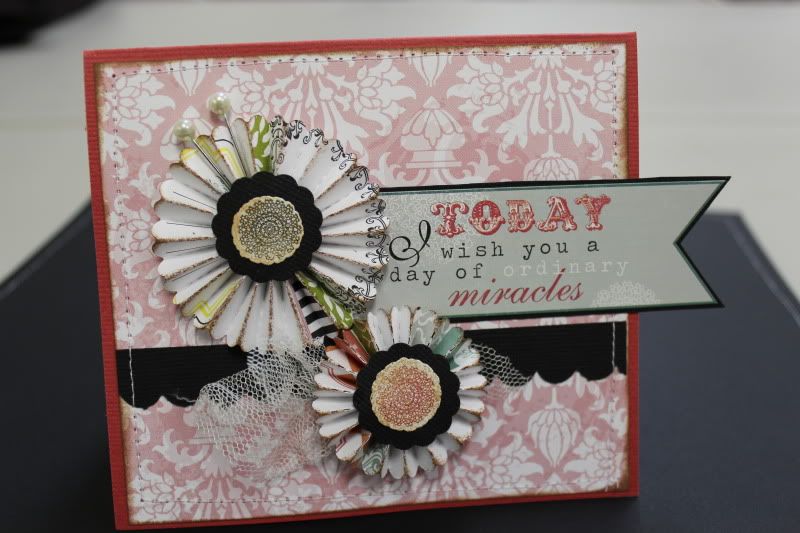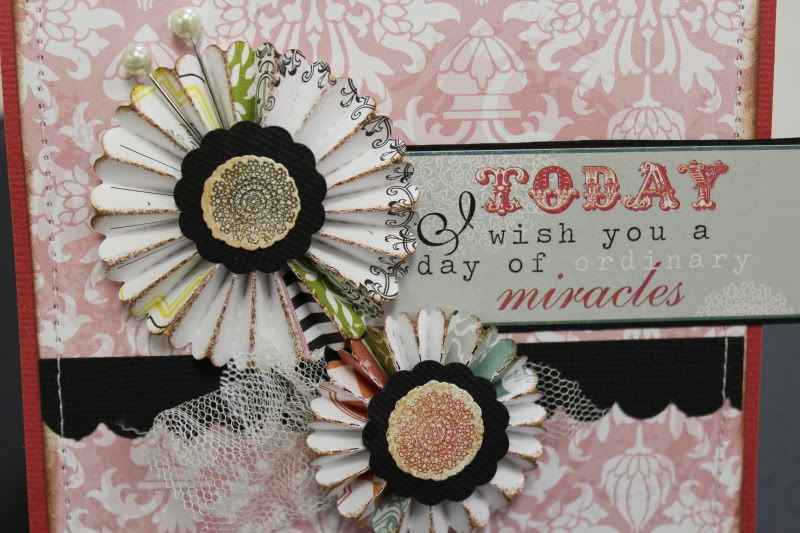 Our spring break won't be spent anywhere exotic, although it will be exciting! We are moving into our new house on Tuesday! Right now, our house is full of boxes. I feel like I'm in an episode of Hoarders! LOL
Tonight, I am going out with some friends to see The Hunger Games! Cannot wait! Absolutely LOVED the books!!